3-Bedroom Premier
3-Bedroom Premier delivers premium life and comfort by offering a dignified and refined atmosphere along with relaxing and pleasant living space.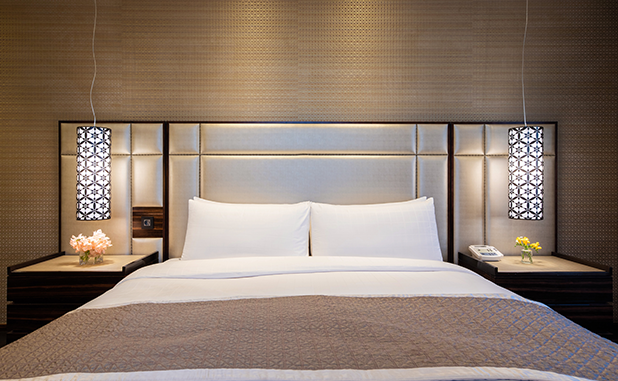 Wake Up In Luxury
With a widely open Hangang River view or Seolleung view, 3-Bedroom Premier is equipped with premium furniture, finishings, and lighting, providing a pleasant living space.

With 3 independent bedrooms, a kitchen, and storage space, it delivers a great value to the guest who desires a practical but luxurious living space.
Specialties of Oakwood
Specialized rooms for long-stay guests


INFORMATION
Check-in
Check-out
Capacity
Size
Bed type
15:00
11:00
6
167㎡
1 King, 1 Queen, 2 Single
Kitchen facilities
· Halogen induction range
· Fan hood
· Family-size refrigerator
· Kitchen tools & utensils
· Dishwasher
· Microwave
· Electric rice cooker
· Electric kettle
· Toaster, coffee maker

Household appliances
· Full-size TV, sound bar
· Washing machine
· Iron, ironing board
· Bidet
· International direct call, voicemail box
· Private safe
· Hair dryer
· Convenience facilities

Convenience facilities
· Oak Restaurant & Bar
· Banquet rooms
· Business Center
· Fitness Club
· Kids Playroom
· Airport limousine shuttle stop
· Parking lot

Available services
· Free Wi-Fi
· 24-hour front desk and concierge
· High-tech CCTV/DVR security management system
· Housekeeping and room service
· Courier, newspaper delivery, wake-up call service
· Laundry and dry cleaning service (paid)
· Special activity programs for long-stay guests
Parking
Free parking for up to 1 vehicle per room, and for the visitor, it is free for max. 3 hours for 1 vehicle only. (Basic parking fee - 4,800 won per hour / Additional fee after 3 hours - 2,400 won per hour)