Indoor swimming pool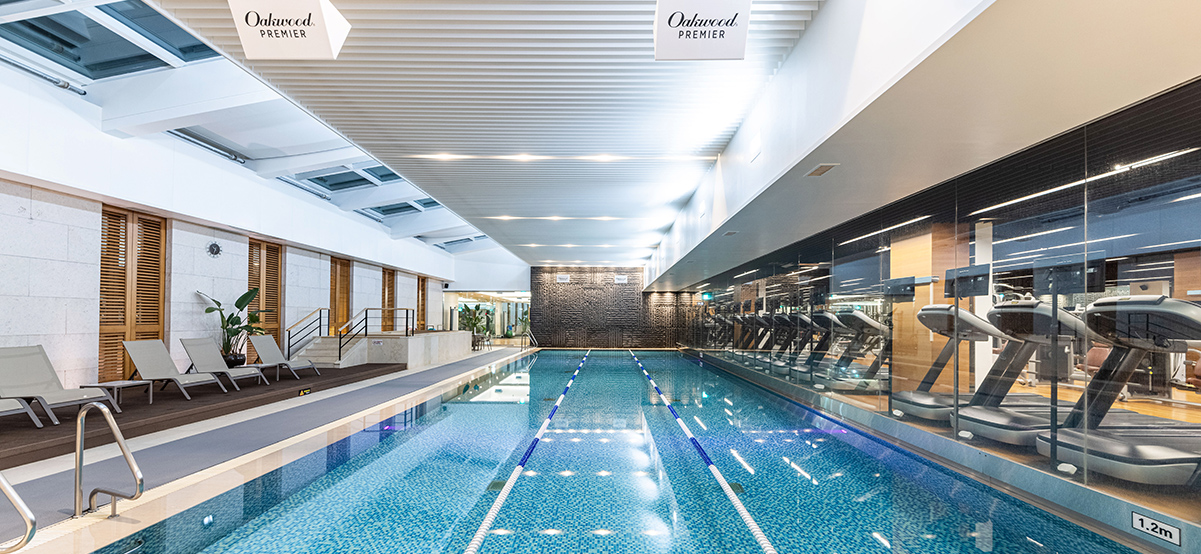 Indoor swimming pool
Enjoy swimming and relaxation at our pool with natural lighting through the ceiling window. The 20-meter-long, 8-meter-wide indoor swimming pool features bade pools and sunbeds, and boasts the highest water quality thanks to the over-flow system and high-tech ozone sterilization system. Professional instructors' lesson is available for the Health & Fitness Club members and in-house guests.
High-tech ozone sterilization system
Natural sunlight and bade pools
1:1 private lesson and exercise program

Location
Convention Annex 6F
Operation Hour
06:00 ~ 21:30
Closed
Every 1st Wednesday of the month
Regulations
∙ Please wear a swimsuit and a swimming cap in the pool. (sportswear and sports cap is not allowed)
∙ Please bring your own swimsuit and swimming cap or you can buy a swimming cap at the desk.
∙ Apart from life vest and arm tube, buoyancy tools and toys including regular tubes are not allowed.
Restrictions
Children under 5 are not allowed to enter the pool, and minors are allowed to enter only from 10:00 to 17:00.
| Age | Entrance time |
| --- | --- |
| Under 5 | Not allowed |
| 5 ~ 12 years old | 10:00 - 17:00 (accompanying guardian required) |
| 13 ~ 18 years old | 10:00 - 17:00 (accompanying guardian not required) |