Gym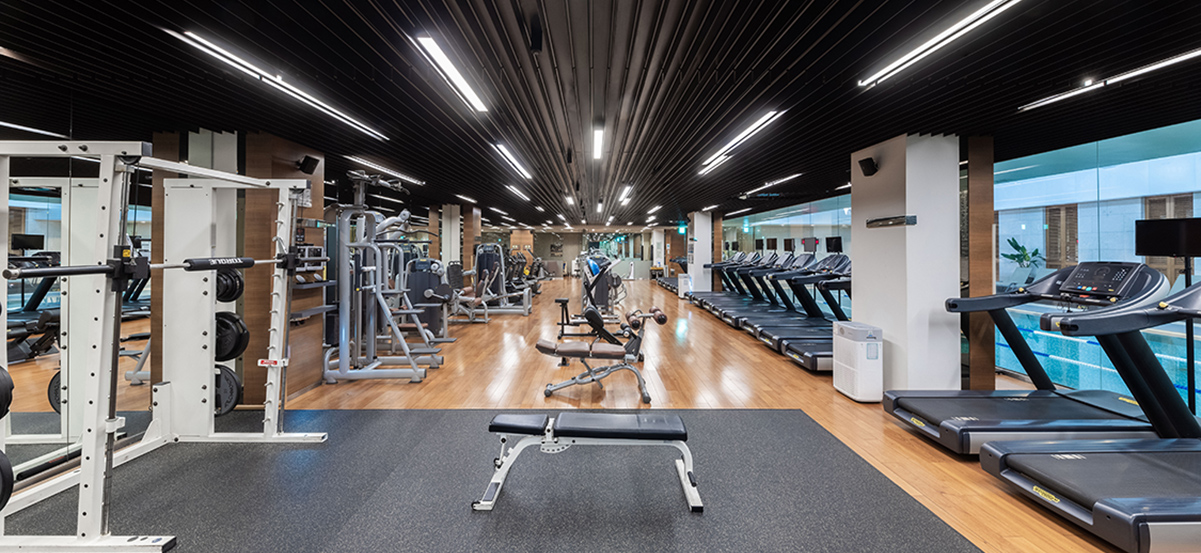 Gym
With the latest exercise equipment, the gym provides the customized exercise program based on body composition analysis and health condition.
Excellent professional instructors provide various customized programs for physical training and obesity clinic.
Personal body composition analysis (paid)
1:1 personal exercise program
Life Fitness, Techno Gym aerobic exercise equipment
Power Plate (Full-body exercise equipment using acceleration due to gravity)

Location
6F, Convention Annex
Operation Hour
06:00 ~ 21:30
Closed
Every 1st Wednesday
Regulations
∙ Sportswear is provided of the month for free while using the gym.
∙ Please bring your own sports shoes, or you can rent them at the desk for a fee.